---


Are Any Expensive Autoloading Shotguns Worth It?
That's a question I'm asked countless times virtually every week, every month, every year . . . Is it worth it? It is not an easy question to answer, for I have no idea what the notion of "worth it" is supposed to mean to everyone. Everyone who buys a $1500 and up autoloader thinks it is worth it, at least at the time they bought it.
As my Dad likes to say, "They all shoot the same shells, don't they?" For the most part, they sure do. The first time I spent a thousand dollars on a shotgun, I questioned my own sanity. The same feeling happened when I first spent two thousand dollars on a shotgun. And, I've been losing ground ever since. I've long been accustomed to squandering my money on food and shelter, so every time autoloading shotguns find a new nose-bleed price-point, I start to wonder myself.
Yes, there certainly are autoloading shotguns worth a couple of thousand dollars, if you are an enthusiastic shooter that uses them. For a once a year dove hunt or a once a month backyard clay-breaking session, well . . . no, a lot of money for a shotgun does not make a a huge amount of sense. Yet, add up all the hunting tags, travel, range fees, ammo costs, the shotgun itself is the cheapest component of shooting and the only thing that has any residual value. Would anyone like to buy some expired hunting licenses?
What makes an autoloading shotgun worth it is aesthetic value, quality of wood, quality of metal and metal finishes, trigger quality, and how it fits you, personally. I'm reminded of a gorgeous Winchester Model 23 Pigeon Grade that I bought years ago. A beautiful side-by-side, breathtaking wood, superb triggers, great balance and feel. You can still find them for $3000 or a bit less. As much as that gun appealed to me, it fit me horribly, and would have required major stock surgery to get it remotely close. A shotgun that doesn't fit is worthless to me. I'm randomly defining an "expensive" autoloader as one with a street price of $1500 or more, in 2014. Some are worth it, if they fit you, and some are not. I'm naming names and telling you why some are worth it (if they are the type of gun you're looking for) and why several are not. It is pure opinion, but opinion with basis. I'll list them in two categories, worth it and not worth it.
WORTH IT
FABARM XLR5

With excellent wood, the best factory trigger you can find on an autoloader, and the most adjust-ability ever offered on a factory autoloader, it is easily in the worth it class. Cole Gunsmithing has it as their preferred premium clay target gun and for a dedicated clay smasher it is best of breed.
BENELLI ETHOS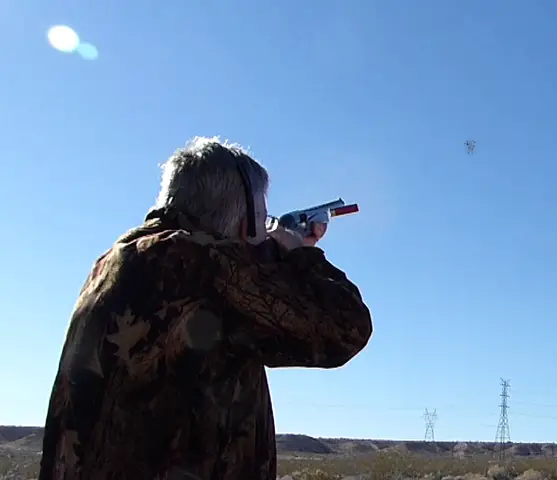 It is early in the game, at least in the U.S., but in many ways the Ethos is the Benelli that everyone always wanted: a very good grade of real walnut, the ability to shoot very light loads, and without the harsh recoil of the Ultra Light and Montefeltro models. The Ethos is on the eyes and the shoulder alike, if not quite as kind to the wallet.
These two shotguns are worlds apart in intended use: the Fabarm a dedicated clay-smasher and the Benelli a lightweight field gun. The commonality is that both guns have features not available anywhere else and both have generous warranties: ten years on the Benelli, lifetime to the original owner on the Fabarm.
NOT WORTH IT
BERETTA A400 XTREME KO
With plastic parts, soft metal internals (now somewhat improved), this hopelessly overpriced Beretta is backed by a skimpy one year warranty. At street prices hitting $1700 or so, it is no bargain particularly considering you have comparable Browning Maxus and Remington Versa Max models that do the same thing for drastically less dollars. In fact, the Remington Sportsman version of the Versa Max is available for under $900. Maxus Models start in the $1100 area.
BROWNING A5
The Browning A5 clearly breaches the $1500 mark on the A5 Ultimate, and gets uncomfortably close on the A5 Hunter model. It is, as I mentioned in a several part review, a very hard gun to love considering the poor trigger, the mysterious Double Seal choke performance, and the recoil is harshly unpleasant according to my shoulder. Function is not a problem, but although it is Browning brand's first attempt at an inertia gun, it isn't priced like it. For less money, Herstal Group offers more satisfying product in the Maxus, Silver, and SX3 line-up.
BENELLI PERFORMANCE SHOP SUPER SPORT
At a nose-bleed $2800 or so, Benelli offers Briley choke tubes, some weights, as well as a lengthened forcing cone, back-boring, and ports. The old lengthened forcing cone / backboring routine is of dubious value, at best, the ports are the same, and the lengthened forcing cone / overbore feature is available as standard issue on entry-level guns. It is hard to see where the extra $1000 comes from, for the regular Super Sport at $1850 is not exactly fire-sale priced. The Ethos makes even the standard Super Sport look a bit too salty at the moment.

Copyright 2014 by Randy Wakeman. All Rights Reserved.

Custom Search