---


Amanda's First Bear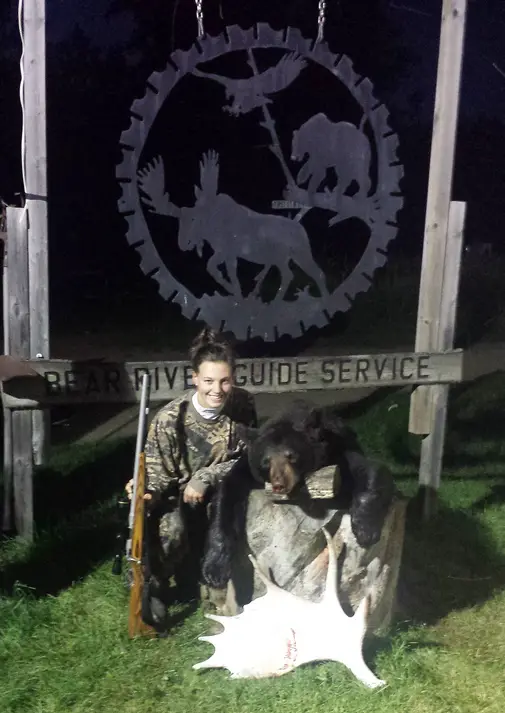 Hello Randy,
Remember Amanda's First Buck?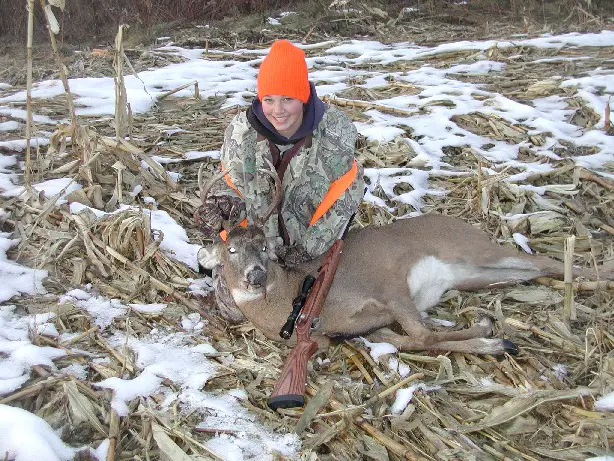 Above, Amanda and her first buck from eight years ago.
Well eight years later and quite a few bucks later she experienced her first bear hunt. We lined her up with Gary Peck at Bear River Guide Service in Deer River MN. I think Gary was a little skeptical when we showed up at bear camp with a muzzleloader but she made a believer out of him when he came out to find her 250 lb bear right on the bait where she shot it!!
Amanda still shoots her Savage 10ML-II she got for Christmas years ago with 44 grains of Accurate Arms 5744, 275 grain Barnes XPB , Federal 209A primer, and a RW ventliner for deer hunting but for this Bear Hunt we decided to go with a little heavier load.
She grabbed my Savage 10ML-II Henry Ball #148 which I have set up for shooting 59 grains of Vihtavuori N120, 300 Grain Barnes Original, MMP orange sabot Federal 209A primer and a RW ventliner. Also retrieved the bullet from the bear. As you can see it did exactly what it is supposed to do.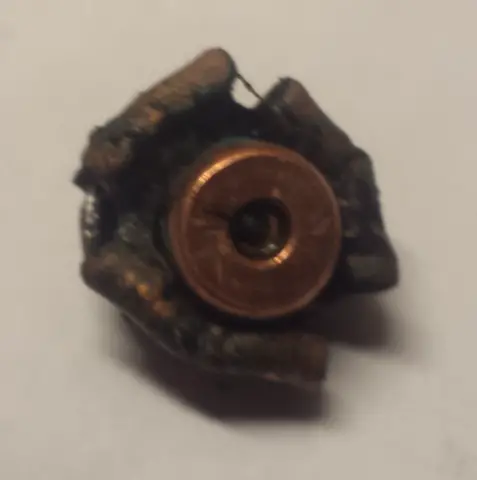 Thanks Randy for all you do for the sport!!
Amanda and Joe Feils
Copyright 2014 by Randy Wakeman. All Rights Reserved.
---
Custom Search